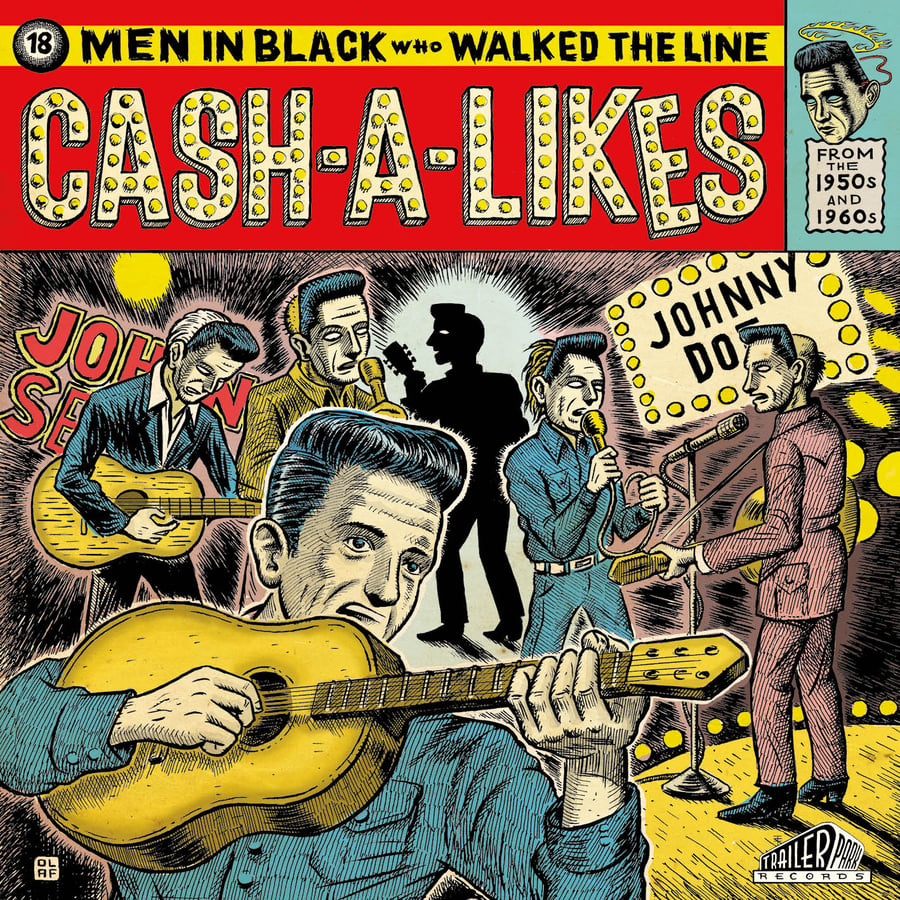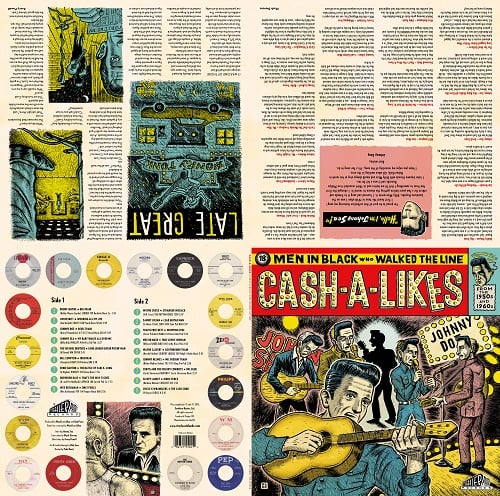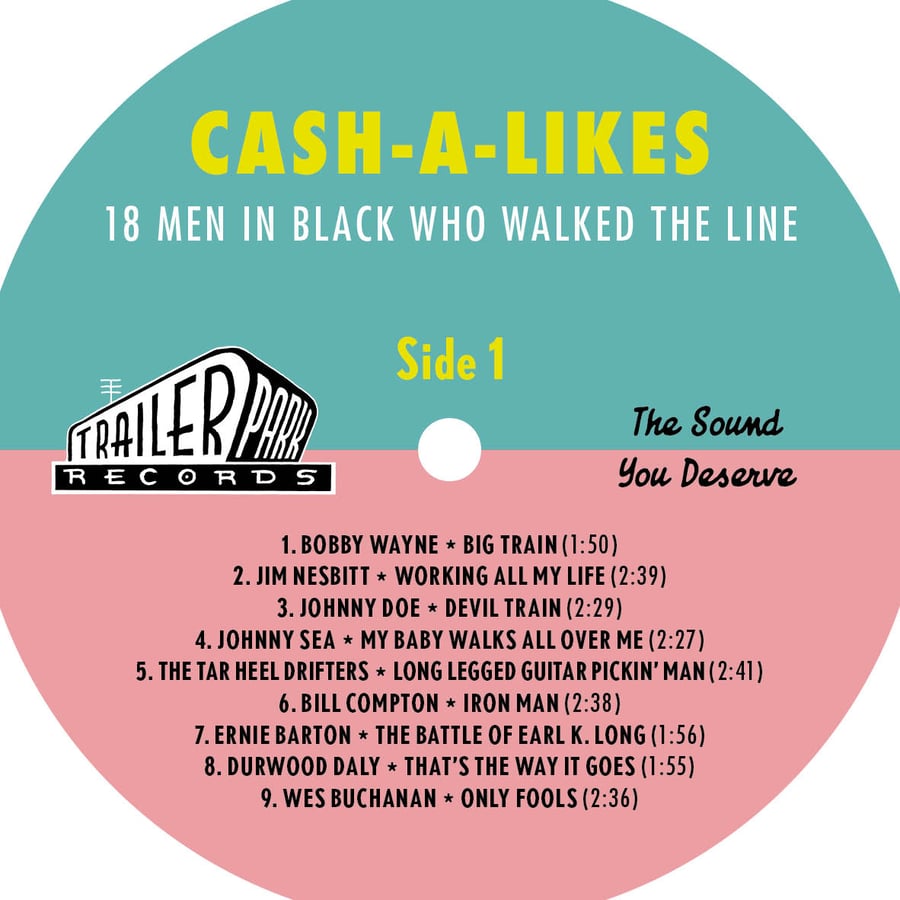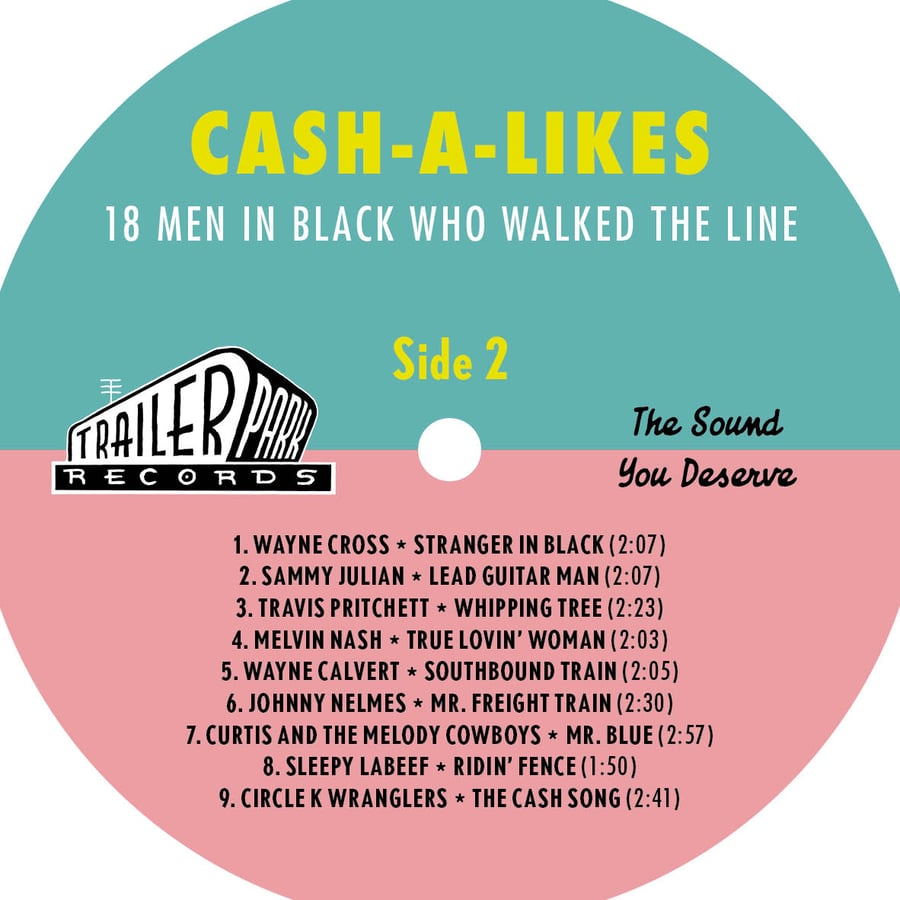 CASH-A-LIKES 18 Men In Black Who Walked The Line Vinyl LP
$

20.00
PRE-ORDER
SHIPPING MID MARCH 2017
[Cover art not final].
Country music legend Johnny Cash was
a force of nature — part rocker, part
rebel, part gospel crusader — and his
inuence was as immediate and
profound. Just as Hank Williams
inspired an army of sound-alikes, so too
did the Man in Black, and this collection
of Cash inspired contemporaries throbs
with his very particular brand of
swagger and soul. Featuring
contributions from the likes of
underappreciated West Coast rockabilly
Bobby Wayne and honky tonk colossus
Sleepy LaBeef, it's a wild, irresisitible
musical ride, full of Cash-tastic rhythms
and attitude.