On
Sale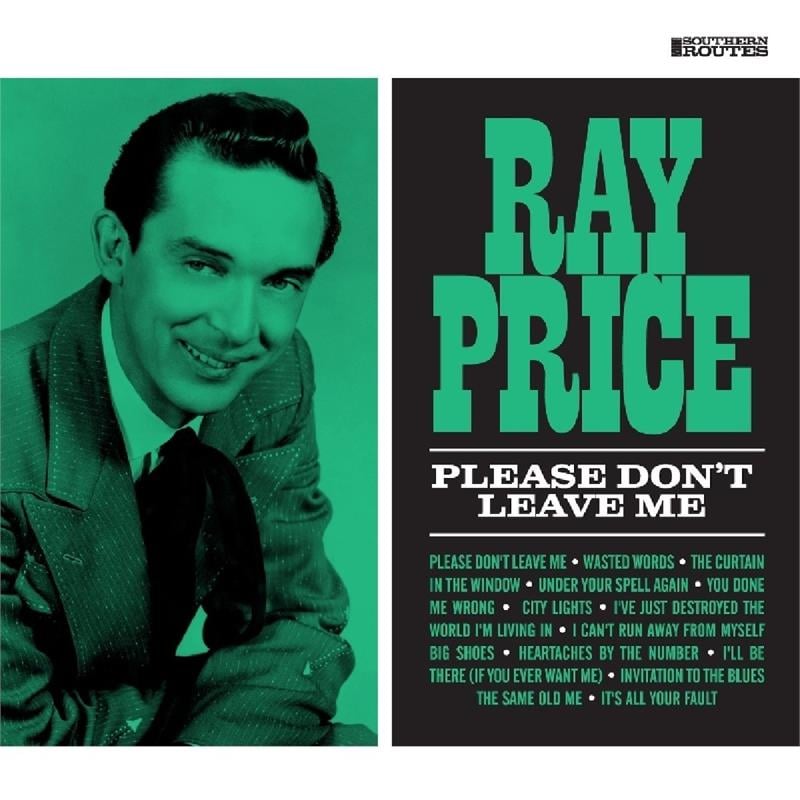 Ray Price - Please Don't Leave Me (Audio CD - 02/24/2017) [Jewel Case] FREE U.S. SHIPPING!!
$

13.98
28 TRACKS! Expanded Edition.
Ray Price covered -- and kicked up -- as much musical turf as any country singer of the postwar era. He was lionized as the man who saved hard country when Nashville went pop, and vilified as the man who went pop when hard country was starting to call its own name with pride. Actually, he was no more than a musically ambitious singer, always looking for the next challenge for a voice that could bring down roadhouse walls.
Condition: NEW.
TRACK LISTINGS
1. You Done Me Wrong
2. Wasted Words
3. Curtain in the Window
4. Under Your Spell Again
5. You Done Me Wrong
6. City Lights [Take 3]
7. I've Just Destroyed the World (I'm living In)
8. I Can't Run Away From Myself
9. Big Shoes
10. Heartaches By the Number
11. I'll Be There if You Ever Want Me
12. Invitation to the Blues
13. The Same Old Me
14. It's All Your Fault
15. Release Me
16. Sweet Little Miss Blue Eyes
17. Run Boy
18. Crazy Arms
19. I've Got a New Heartache
20. My Shoes Keep Walking Back to You
21. Kissing Your Picture (It's So Cold)
22. I Wish I Could Fall in Love Today
23. One More Time
24. Soft Rain
25. Bubbles in My Beer
26. Pride
27. The Wild Side of Life
28. Bright Lights and Blonde Haired Woman