On
Sale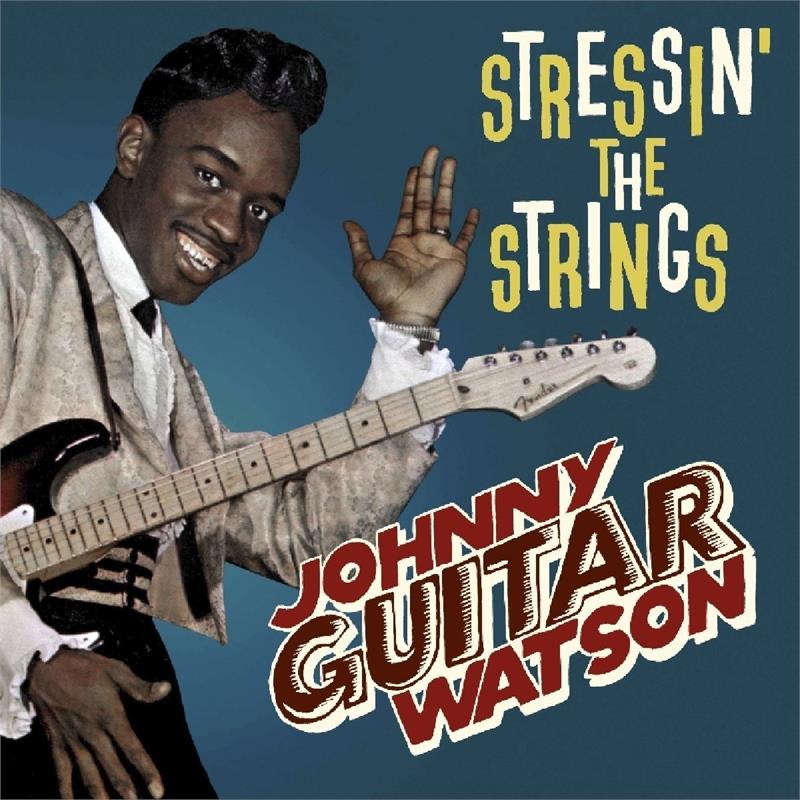 Johnny Guitar Watson - Stressin' The Strings (Audio CD - 04/17/17) [Digipak] FREE U.S. SHIPPING!!
$

13.98
22 TRACKS Expanded Edition.
Johnny Guitar Watson's stone cold blues instinct and dazzling technical facility were nothing less than revolutionary. A critical link between T-Bone Walker and Jimi Hendrix, Watson's stunning originality, expressive power and driving, modern approach made for some the most exciting blues records of his day. Ahead of the curve and always wildly entertaining, this collection of Watson classics is an unbeatable delight.
Condition: NEW
TRACK LISTINGS
Disc: 1
1. Motor Head Baby
2. Stormy
3. Highway 60
4. I Got Eyes
5. Motorhead Baby
6. Space Guitar
7. You Can't Take It With You
8. Gettin' Drunk
9. Hot Little Mama
10. Three Hours Past Midnight
11. Ain't Gonna Hush [Cordella De Milo and the Maxwell Davis Orch w/Johnny Guitar Watson]
12. Don't Touch Me (I'm Gonna Hit The Highway)
13. Too Tired
14. Love Me Baby
15. She Moves Me
16. Honey
17. The Bear (The Preacher And The Bear)
18. The Eagle Is Back
19. Broke And Lonely
20. Cuttin' In
21. Cold, Cold Heart
22. That's The Chance You've Got To Take
23. The Late Freight Twist
24. In The Evening
25. Those Lonely, Lonely Nights
26. Gangster Of Love